Bestor Architecture Invigorates Jamba Juice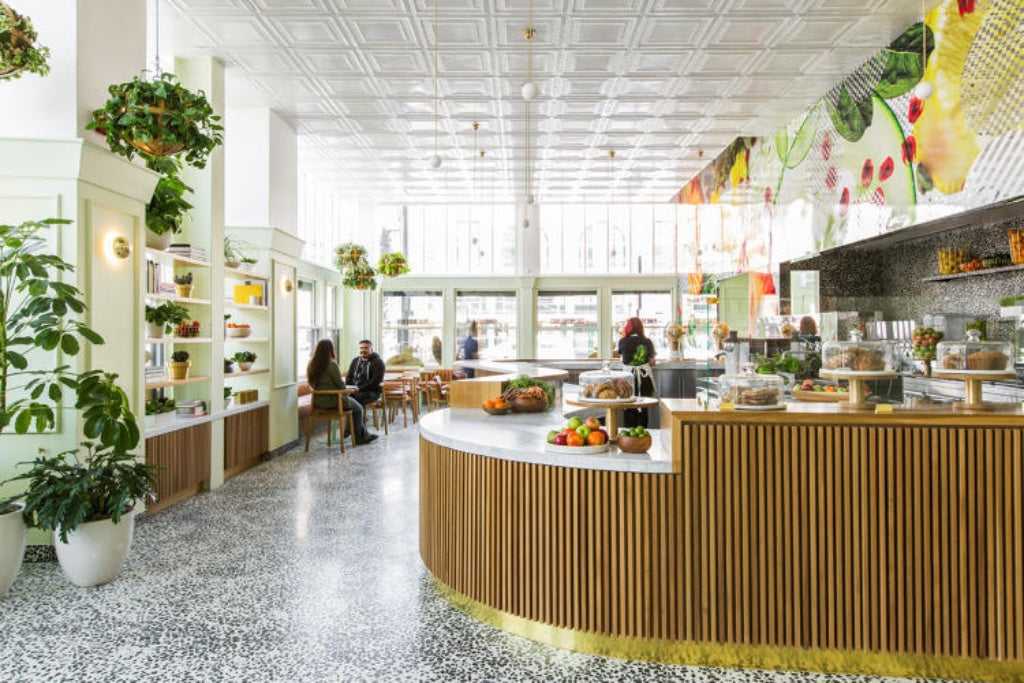 Recently we had the opportunity to work with Bestor Architecture on their concept remodel of the flagship Jamba Juice store in Old Town Pasadena.
The newly expanded Jamba Juice has been dubbed the "Innovation Bar" by its operators. The purveyors hope that the traditional smoothies, cold-pressed juices, and nut milk will bring people in, but the unique design will entice them to stick around.
We, of course, brought in the plants. Sticking to a pallette of white pots, the indoor plants we chose included pothos, scheffleras and philodendrons. The new concept store is bright, airy and really invites you to hang around.
See a great interview with Barbara Bestor and her thoughts on the project on KPCC here.
Visit the space yourself at 60 E Colorado Blvd, Pasadena, CA 91105.
ALL PHOTOS LAURE JOLIET