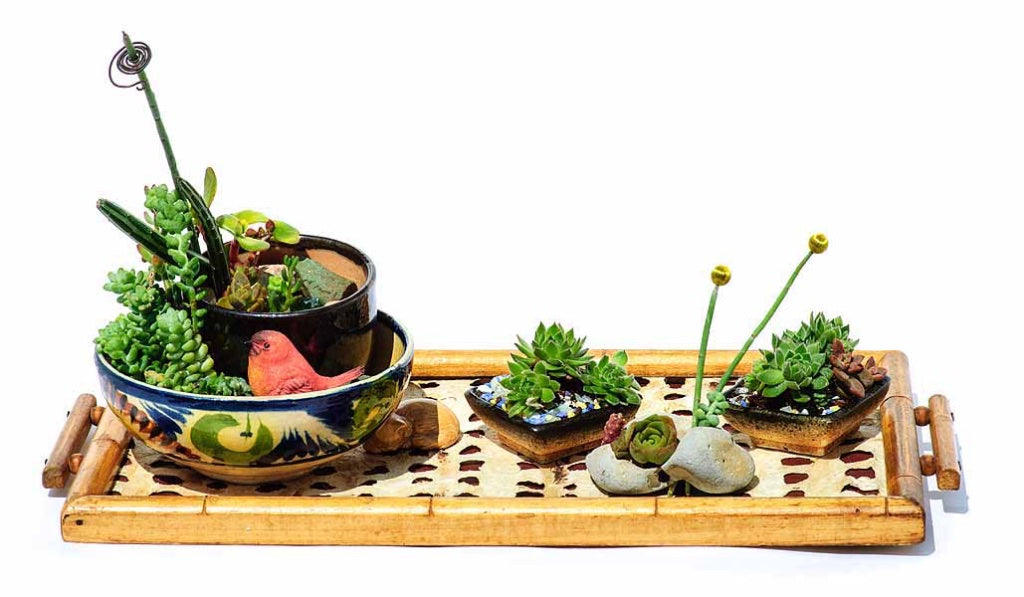 Artist Susan Spinks creates beauty by combining found objects and plantings. Each garden tells a story. All Photographs by John Jay Parham.
The exhibit is presented by the California Heritage Museum this month through August 28 in Santa Monica.
To coincide with their Treasure Hunt Sale (where the museum cleans out its attics and art collections to bring an interesting assortment of items to sell), Susan was asked to exhibit and sell her work because it complimented their theme so beautifully.
She has created a really interesting show.
So come see Susan's one-of-a-kind creations this month and maybe even buy one. And while you're on Main St in Santa Monica, come see our new showroom right down the street in the garden at the amazing Lazybones USA store at 2929 Main St.